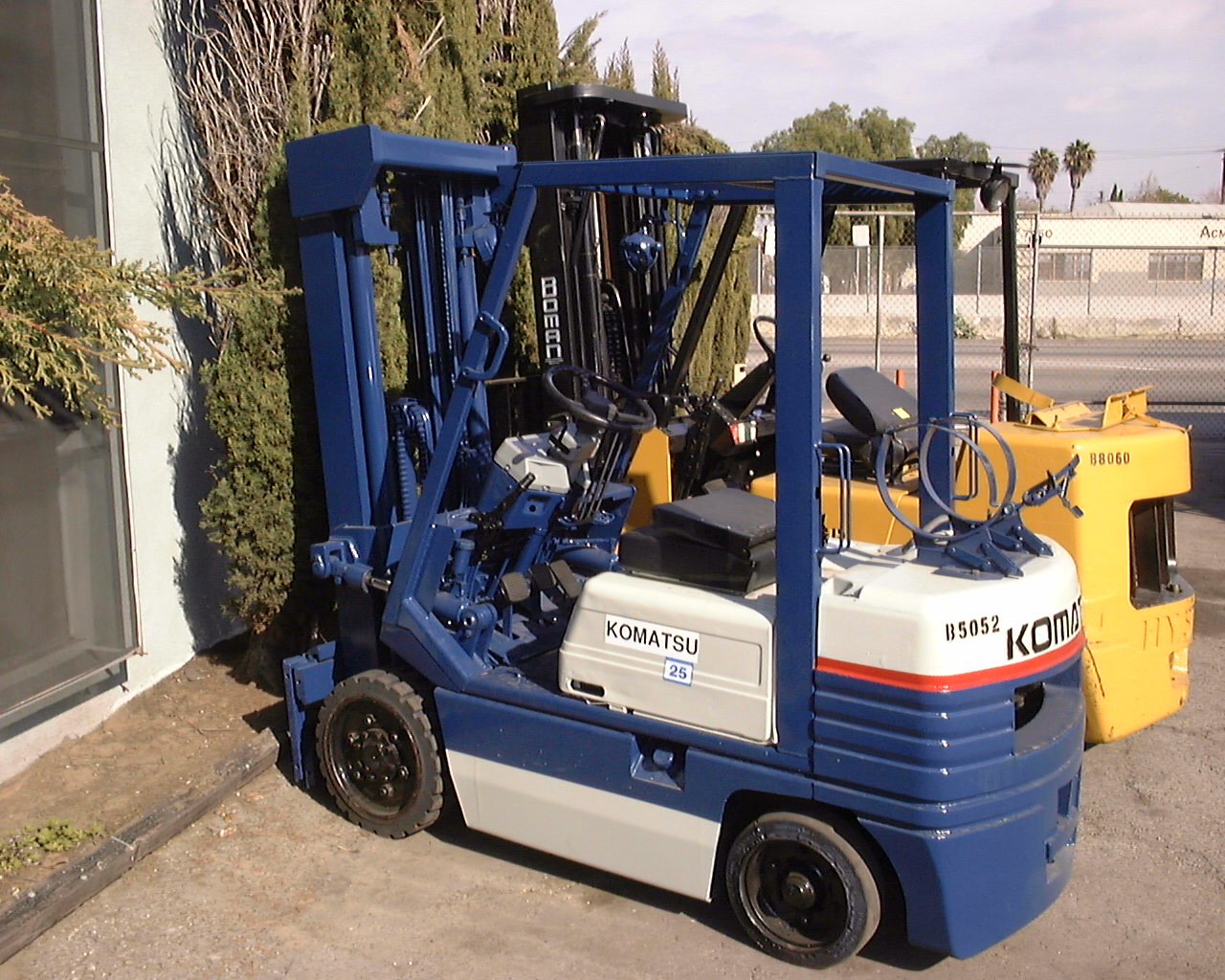 Forklift Sales
Does it matter where you go for forklift sales? Yes! For over a half century, Boman Forklift has catered to the material handling needs of businesses all over Southern California from Sun Valley to Hermosa Beach and everything in between. Our forklift sales and service professionals have carved a reputation for trust and quality. You'll find our expert staff to be a group of people dedicated to meeting your specific needs. At Boman Forklift, forklift sales are all about you, our valued customer.
---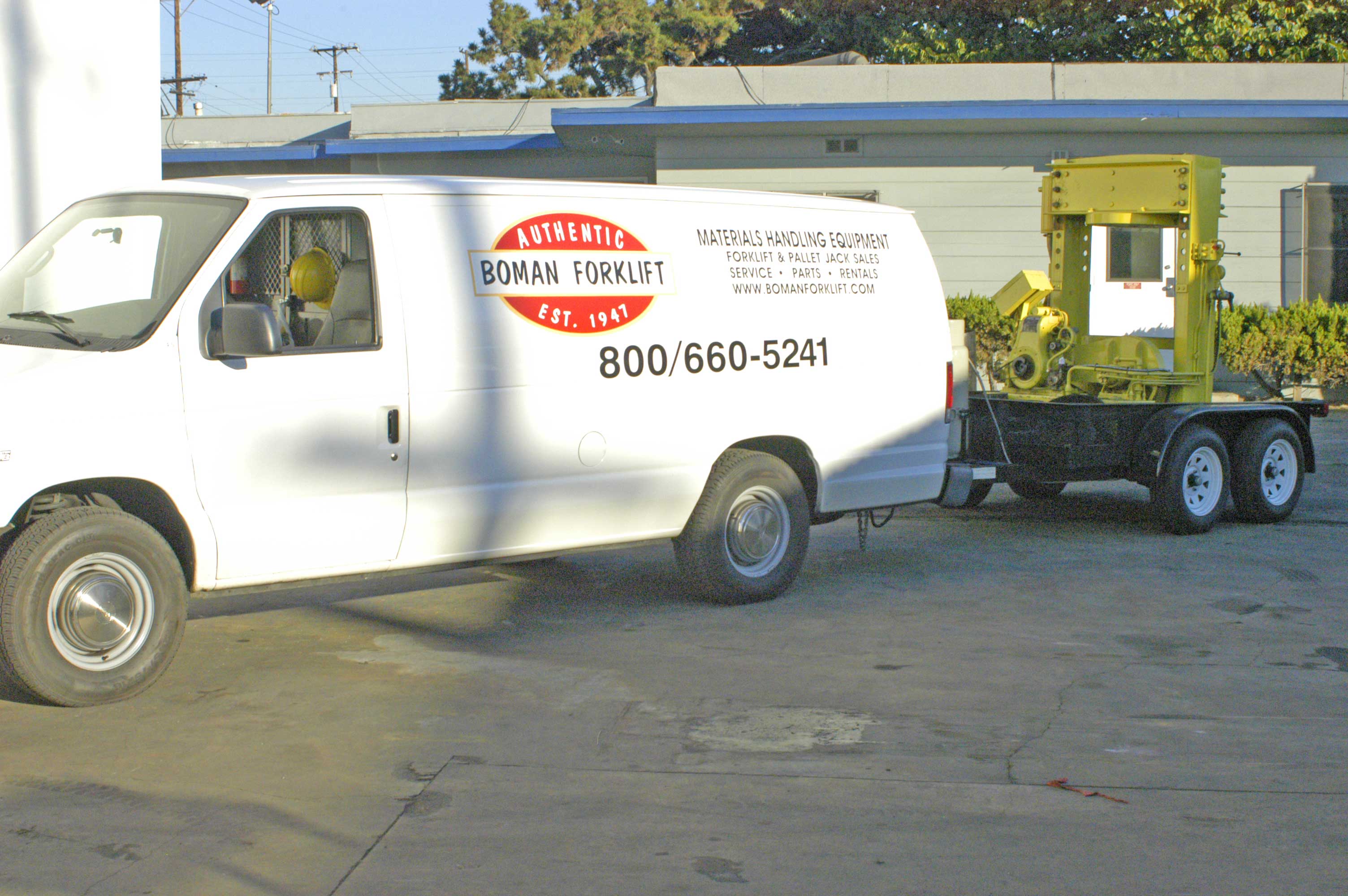 Forklift Repair
You've got to keep your forklift rolling. And that takes preventative maintenance program and quality forklift repair. Just ask the leaders - Boman Forklift - whose topnotch service technicians have extensive experience (over 20 years typically) in forklift repair. Our expert team can repair or maintain any kind of forklift, no matter what size the job. In fact, our specialist can be at your door usually within two hours to evaluate your forklift repair needs. If proven significant, the company's dedicated flatbed is used to pick up and return your forklift, once repairs are complete. Rentals are also available, should you need them to keep your business moving.
---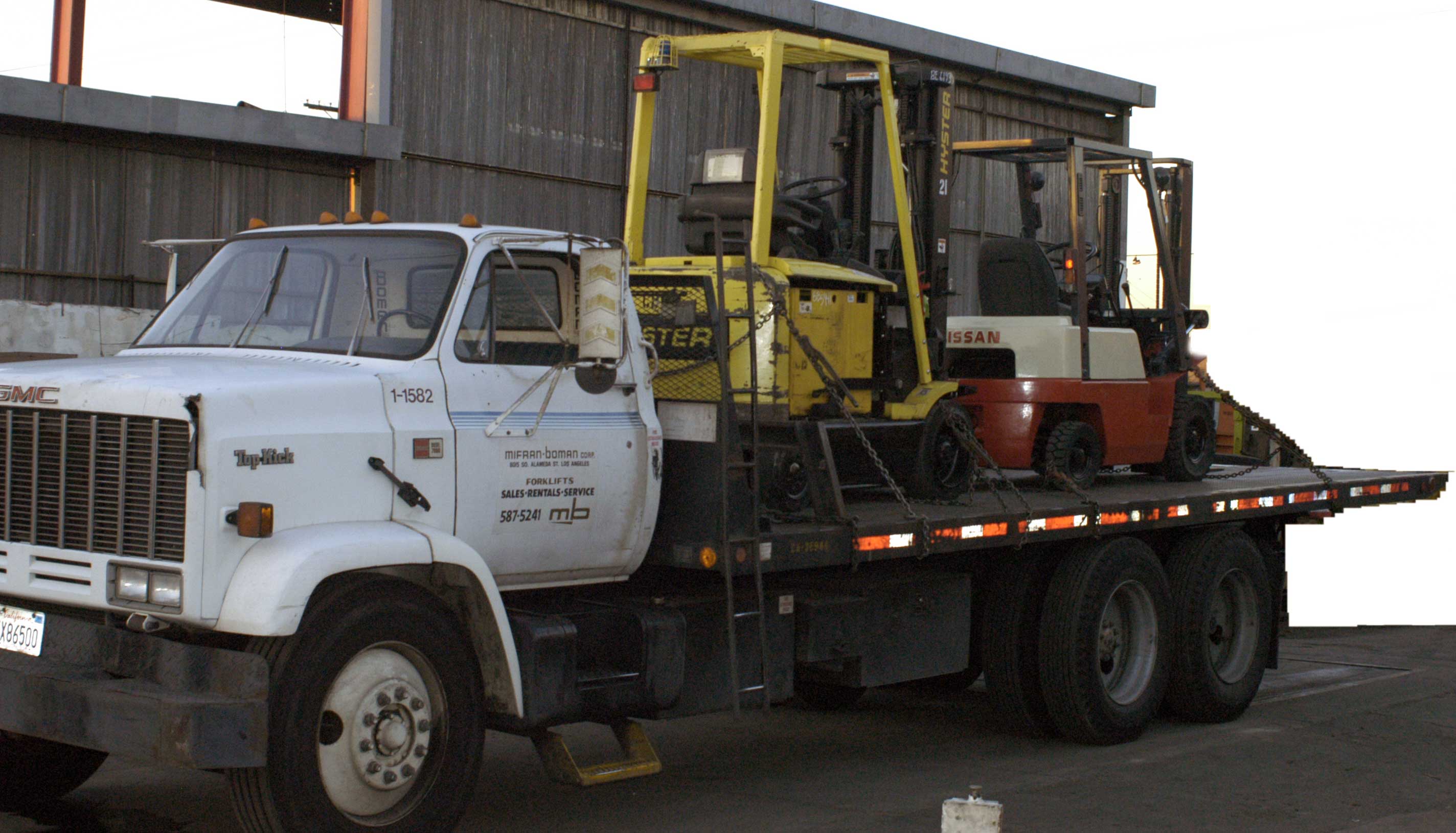 Forklift Rentals
Don't miss any more business in those down times. Contact Boman Forklift for all your forklift rentals. For a week, month or longer, our forklift rentals are reasonably priced to help keep your company moving forward. We specialize in LPG forklift rentals and electric forklift rentals. And most importantly, you can count on quick delivery via our flatbed truck.
---
For more information or to schedule a service, please contact Boman Forklift at:

800.987.6261 or email us at
peter@bomanforklift.com