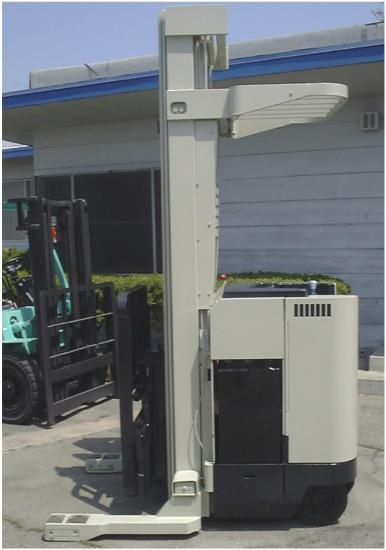 Electric Forklift
Should you use an electric forklift or LPG? The answer depends on where you do your business. If you're outside in the rain, an LPG is needed since the electric forklift will short out when wet. On the other hand, if your work is in exceptionally cold weather, an electric forklift is the choice. Plus you'll discover that an electric forklift is much quieter than its LPG counterpart, even though it needs recharging.
---
Forklift Certification
Comply with the law and provide a safe environment for your employees. At Boman Forklift, your company can rest, knowing your operators are obtaining forklift certification via a successful program. Our Forklift Safety Training class has awarded forklift certification to hundreds of operators over the years. Fees for the OSHA-compliant program include all course materials and documentation for completion of the class. For their forklift certification, operators sit through two to three hours of classroom instruction, review the video material and pedestrian safety precautions, receive an evaluation of their driving and maneuvering in various scenarios, as well as other related concerns in forklift handling.
---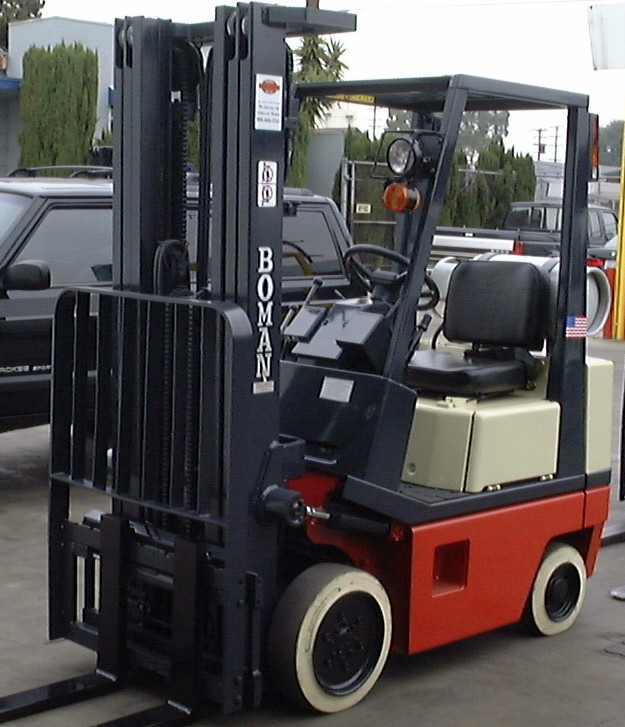 Forklifts
You've got a job to do - and Boman Forklift can help. From Toyota forklifts, Hyster forklifts and Nissan forklifts to Clark forklifts, you can count on quality service from Boman Forklift. Since 1947, we've served the greater Los Angeles, Orange County and San Fernando Valley area, earning a reputation for our exceptional lift trucks and outstanding service.
---
For more information or to schedule a service, please contact Boman Forklift at:

800.987-6261 or email us at
peter@bomanforklift.com